he says
MAG
April 25, 2013
He says, look me in the eyes
look me in the eyes and tell me you
don't love me.
and I'm spitting mad
wisps of fire fleck from my breath
smoke steaming through in my words
But I still can't do it.

those blue eyes,
I've spent a million moments in them,
lost in their eternity
what was our personal forever
that with our sweaty hands interlaced
finger to finger, forehead to forehead
lips just barely brushing,
we swore we would never lose

yet in the depths of our love
things started to get murky
lost in so much lust
that the line was blurred along the way,
a dusty edge scuffed with fighting
a distinction we forgot how to make
or didn't want to remember.

He is more than just a boy, more than I
could ever express
but I don't need to
he is the living expression of me,
my life poured and sifted through
passion and
my heart on his sleeve.

The flames of what we were only burn,
no longer bringing warmth,
no longer giving light.
My soul is charred with that fire I so craved
and though it stings
it is carved into my bones.

I rage against him now
choleric with the fever of a long-lost
affection
but I cannot look into those eyes,
for they have become mine
one with my suffering
one with my loss and
an embodiment of all that has been dark.

those broken lanterns into heaven
flicker so much I lose my way
and am consumed by fear,
led onto an opaque tunnel downward
plunging away from reality and into an
infinity of endings
a spectacular firework display
to end our story
this story that was never supposed to
have a finale.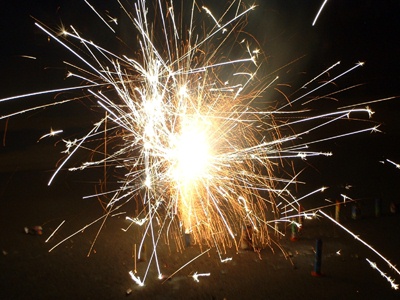 © Kevan B., Beaverton, OR