Take Me Home
May 3, 2013
Take me back to green meadows and peaceful mountains.
Take me back to shooting stars and Mama's red shawl,
On the balcony swing.
Take me back to family lunches,
When the children refused to eat,
And the adults laughed and laughed.
Take me back to long walks with Dad,
Among the trees and rocky streets,
Camping sites around us, flower fragrance in the air,
Stopping for fresh bread on the way back,
Eating delicious figs that wait for us in the kitchen.
Take me back home, when everyone was alive,
And no one was afraid to die,
When children knew bombs only in cartoons,
When bullets did not fly like raindrops,
When Mama didn't worry about seeing her best friend's body,
On T.V at 5 a.m., A bullet hole in her head.
When we never had to wonder as we stared at tombs:
How many children can fit in one embrace?
How many tears fall on parents' shoulders?
How many words does it take to tell them that someday,
The fight will be over?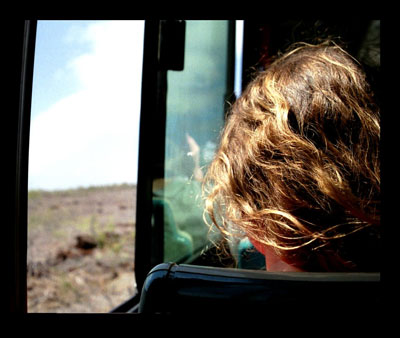 © Kate S., Hopkinton, MA