Abyss
May 3, 2013
My eyes open wide,
My mind tells me to scream,
I claw at my sheets,
I realize it was just a dream.

My senses begin to come back,
My emotions become a little less extreme,
I recover from the horror,
I escape the wretched dream.

My jaw sets in determination,
My eyes fix themselves on the wall.
I won't let hell trick me again,
I will catch myself before I fall.

My eyes again begin to close,
My thoughts don't resist.
I fall yet again to the nightmares,
I fall back into the abyss.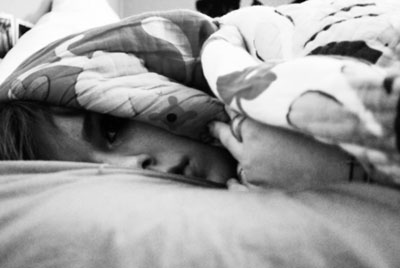 © Erin H., Carrollton, TX