The Rabbit Hole
May 8, 2013
I'm in a strange land,
a sad place.
If I stay here much longer I swear I might
fall,
from this precarious height,
to a world with no end,
or beginning,
one untraveled by Imagination itself.
Alice,
even though she too fell,
asleep,
was led down her own rabbit hole, now I mine.
Yes, I am amazed,
one might say I am
in awe,
transfixed and held
captivated,
and especially, in a twisted, thrilling kind of way,
terrified
by the kind of beauty one dreams of
only in
nightmares.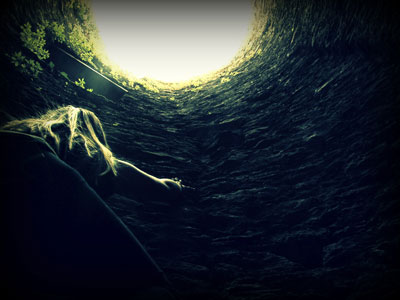 © Caroline C., Coronado, CA