Lullaby
May 17, 2013
I'm so sorry that I woke you up
trying to move my hand from underneath your head.
I know you're grumpy and you need to rest,
so just surrender yourself to slumber, I guess.

Though you sleep, I stay awake
watching you toss and turn.
Sorry my hand isn't comfortable under your head,
and my shoulders and spine don't make the best bed.

The world is too cruel for your tender, wiser soul,
young people like me are meant to be broken.
When we are older, we can sleep and leave
reality, become blissfully dull and naïve.

I won't try to show you life,
It wouldn't meet the standards set by your dreams.
I've tried to wake you up before,
But you just mumble at me, turn around, and snore.

My uncertainty can be your pillow,
My repentance can be your sheets,
And you can keep sleeping as I silently suffer
The world is cruel, I'll be your buffer.

You never open your eyes anyway,
So fall asleep at my expense, again
You ignorant fool
For only I know
That the world
Is
Cruel.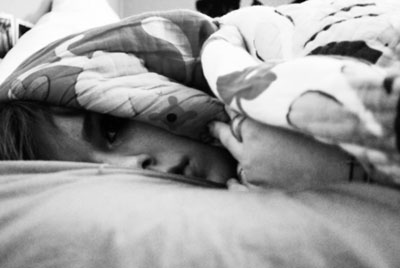 © Erin H., Carrollton, TX