In Me.
May 19, 2013
I entered the forest
The shadows long and serene
The sun began to drop
Behind this chilled, quiet scene.

As the dusk became still
The night setting in at last-
My footsteps grew louder
And my breathing became fast.

All around I saw fog
Ghostly mist slinking through trees
Even the stars grew dim,
With fear I dropped to my knees.

My eyes, they could not fix
On the dark shapes around me-
A whisper and a scream
I begged for sweet clarity.

With the horror mounting
The blood soon rushed to my ears
I felt the crippling weight
Of a thousand tiny fears.

To the dark depths I ran
Nightmares at every turn-
The forest still had one
Last lesson for me to learn.

My eyes opened real wide
The truth shining like the sea
I was not lost at all
The forest had been in me.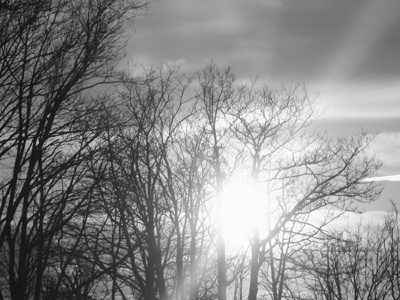 © Emma C., Gardner, MA