A Mother's Kitchen
MAG
September 17, 2008
The golden floor
Remains interred
In evanescent flour,
Which, like wispy clouds,
Will sway
When rustled by
A mother's heel.
Chairs like sacred mountaintops
Surround the island's shores
And slide across the vast expanse
When prodded by
A mother's hip.
On placemats caked with sugar crystals,
Crispy crumbs, and syrup swamps,
The cookbook sports a recipe
That's often viewed,
Yet unfulfilled,
At mercy of
A mother's care.
A spoon that oozes gooey dough
Rockets like tornados' winds
Around the bowl when jolted by
The twirling of
A mother's hand.
Beeping shatters peaceful air,
And soon the son is sighing
As silky chocolate coats his tongue
And rushes down his throat,
The products of,
And children to,
A mother's gentle touch.
The pungent scent of cinnamon
Wavers through the night,
When drifting from
The portal to
Caresses of
A mother's kitchen.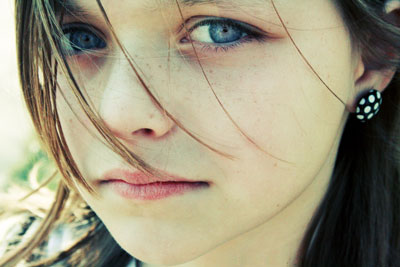 © Felicia R., Arlington Heights, IL