The hand of my Mentor
May 27, 2013
As I fell through the dark
A never ending tunnel
Filled with spiraling darkness
And the memories on the wall

Of the pain that I'd felt
And the people
Who walked out of my life
After knocking me down

As if I were an object
That had no value
A broken toy
They threw away

And the faces encircled me
Stealing my sanity
A hand reached down
And stopped me

Dead in my tracks



Not knowing where I was
Or just how I had gotten there
I found myself trapped
In the dark

In my adolescence
Filled with antidepressants
And my purity was gone
And I felt worthless

I felt empty
Like the relationships
That I thought I once had
That had dropped me

But this hand
I didn't know
And I didn't trust
Scared me

And comforted me




Someone I didn't trust
Pulled me back
Through all the darkness
And the pain

Someone that saw something
That I never would have seen
Had they not kept telling me
Encouraging me

Telling me
I had potential
That I just had to use it
And I was destined for great

And I didn't believe it
But the words echoed
Like my mind was a cave
And the words encircled me

And how the good and evil
Soon became apparent
Focusing on the hate in my life
Before seeing all the love

And I gained the courage
And learned to trust
This person
Who reached after me

That saw the pain
And I revealed the past
That they'd drug me out of
And returned me to the real world

With my feet on solid ground
And I looked back to say
"Thank you".
And it was too late.

He was gone.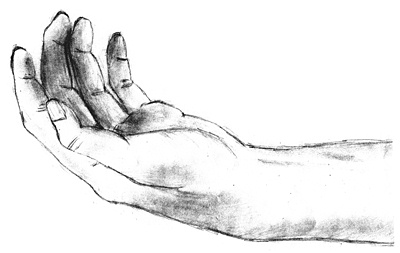 © Shana G., Cross Plains, WI