She Never Cried
May 30, 2013
She had tangled and unkempt hair,

she wore torn and hand-me-down clothing,

she was teased and bullied,

but she never cried.



She came from a poor family,

she never had much

and people called her out on it,

but she never cried.



She was always alone,

nobody ever stood up for her,

and nobody cared,

but she never cried.



I was no exception to the teasing,

name calling, and shunning.

I never thought much of it,

until one day when she didn't show up,

she didn't come back,

and still nobody noticed, but I did.



I realized what I had done and suddenly it all made sense,

the way she casually covered her arms,

hiding her emotional and physical scars.

The way she would cry,

not with her eyes or mouth but with her wrists.



Just because they never saw her,

doesn't mean she wasn't there,

and what started out as a little joke

that she was always the butt of,

turned into a life that never was.



Now that she's gone,

I can hear her cry,

or maybe,

thats just me.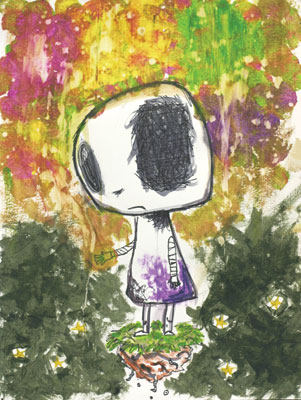 © Ashley W., Port Charlotte, FL