Light In The Dark
May 31, 2013
My glass of iced coffee,
Sits on the counter.
I stir in,
My sugar,
And pour in my cream.
I watch through the clear cup,
As the cream falls down,
Leaving only a thin trail,
Of light in the black coffee.
So much like me.
I stir,
My coffee.
I watch,
The light cream swirl up,
From the deep darkness.
Who will stir my light,
Up,
From deep in my darkness?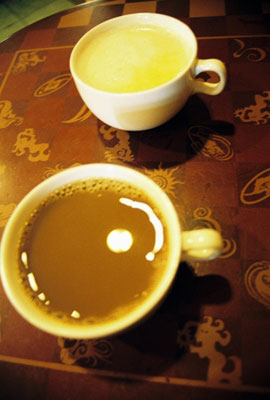 © Jaci S., Duluth, GA