Do Opinions Matter?
June 10, 2013
Do opinions matter?
They shouldn't
But they do.

Opinions start the day your born
And carry on after death.
Along the way you create
Friends and enemies.

With the use of opinions.
You ask yourself;
Who's good?
Who's bad?
Who's like me?
Who's different?
All are based on opinions.

They say
"Don't judge, we are all different."
Which is true
But we won't stop the judging.

You'll be judged by;
Friends, Family, Teachers,
Future Employers and more!

They say you shouldn't judge,
But yet we all do.
So opinions do matter.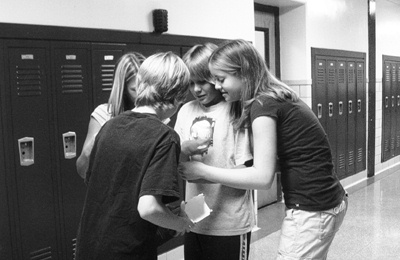 © Kathryn K., Pompton Plains, NJ