reflections
June 12, 2013
Mirrors.
Yes, in storybooks they glitter,
The wondrous silver door to that parallel world
You used to wish you'd slip into,
With a sudden half-deliberate fall,
Like lost hopes gasping back their breath.

Wake up, my lovely; that hell you see has a net,
But not 'safety.'
Only thing that's real staring back at you
Is the portrait with the crooked eyes
Staring.
After a while, they get boring.
Just cut their strings, those feet nailed to the floor
And you'd be s-o-a-r-i-n-g.

Ugly, ugly, that melody voice sings.
Maybe skip lunch.
Maybe twice.
Maybe forget what the word means,
And while the skeleton smiles from behind that silver door
You see it wince, it seems.
Just one of those things.

The jarring of the bony knives
That might've formed its wings.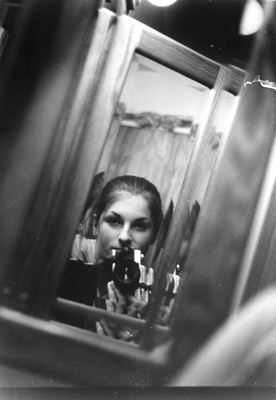 © Lindsey D.,Marblehead, MA