just imagine
June 6, 2013
No one knows what you cry.
They think you're crying meaningless tears.
When in all honesty your trying to cry away the memories.
Hidden inside your stuttering, you don't wish a dead love one came back to life, you don't wish your old best friend called you again, you don't even wish you could end your pain.
No, you only wish that each tear you shed was a memory.
That you could simply let the tears flow and with each tear erase the image of that kiss your true love left you with before he disappeared from your life. The images of your dead grandfather in a casket can leave your mind. Every thought that hurts, can be poured out like a glass of water. Never to enter your mind again.
That's what you wish, deep in your mind.

Because no one knows, and no one cares. All that remains of the bitter past would be a tear...

Just imagine...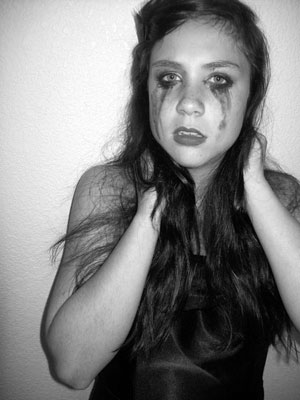 © Tiana D., Monument, CO