Supernova
June 26, 2013
I remember how you always stayed in the garage,
locked away in your universe of tools and gadgets,
rarely coming out.
You were building yet another telescope,
simply to add to your collection to one day be put to use.
But they're still in your workshop, coated in an infinite layer of dust.
Every time I open the door, dust flies into the atmosphere,
An artificial collection of stars among the posters that line the peeling walls.
I like to think that in your countless hours of locking yourself
In the garage, that you had been secretly been building a rocket ship,
And when it came time for you to take off, that's the harsh thud that
Your wife heard. Not your body falling to the cold tiles in the bathroom.
They took you away to run tests on your frail body.
They told us that you would be home soon, that everything would be fine.
They told us you would be home that Saturday.
But you didn't come home that Saturday, or the Saturday after.
You didn't come home.
In the time that you stayed in the hospital, you were always asking for your
Tools. You just wanted to finish building that final telescope.
But you couldn't even hold my hand.
You were locked in that plain and sterile room for months.
It wasn't surprising that you had lost it.
But it wasn't your fault.
You scratched constellations into your scalp,
Drew sketches into your arms.
Your mind became a map of the universe,
Planets warping and black holes sucking in the
Comets and meteors and asteroids.
Eventually, it took even the brightest of stars away from
Us.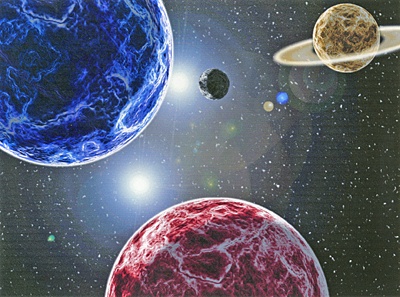 © Alex D., Phoenix, AZ