The Keys to Your Heart
July 8, 2013
Your fingers press the keys,
Sweet music splits the silence,
All hesitation gone,
No doubts left in my mind.
I thought that you might love me,
It seems that I was wrong,
But even though I was angry,
Now all I feel is serenity.
You led me on,
Pretended,
Put on a fake face,
But even though my soul is broken,
I can see the light.
Your love belongs to no one,
Your hands caress none,
Your lips will never touch another.
Your heart is filled for one thing-
It cannot feel emotion,
It has no hands to hold,
It does not have a mouth.
Yet your beloved,
Nonliving as it is,
Can relate to you,
Can speak to you,
Can return your love.
The black and white keys you press,
Are all you need in life.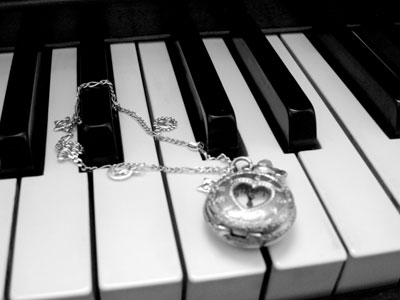 © Emily P., Albany, NY