ChapStick
MAG
July 12, 2013
Her stupid lip-glossed lips
on his stupid dumbstruck face
and I give them a few months
tops
but it's still irritating
I mean, do you REALLY
have to suck face
in the middle of the frickin' hallway?
I just want to get to my locker
as a sigh passes through my chapped lips
and a giggle through hers
and I smear on the cheap ChapStick
88 cents at Easy's
where it smells like smoke and the potheads go
while the radio plays
and the man in the stainy white tank
rings up your purchase "sweetie"
and the radio always plays
ninetee-three-three Kae-Bee-H-UR
this tiny ChapStick
stings my unloved lips
all tenderness dying on top of them
sighing out only cynicism
I mean, isn't love great?
for stupid, shallow people
and stupid lip-glossed lips
when I could love you so much more.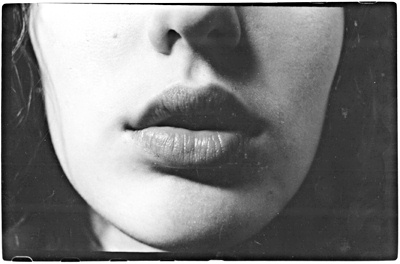 © Samantha A., Southbury, CT