The Everlasting Perhaps
August 1, 2013
Some think there is a light
And some think there is only darkness
Some a bed
A gate
A boat
A new pair of eyes
A peaceful beach
A family
A father
A lover

Some believe we are here for a purpose
Some think we are here for no reason at all
Some think we are a sack of meat and bones
Some a knot of energy
Some a soul
A piece of God
A being meant to enjoy everything
And some
Do not think at all.

But there is an In Between
The everlasting "perhaps"
The "What if"
Where we all linger
If even for just a moment
It is in this channel
Where the waves do not break
Where the water doesn't swell
And the surfers dare not ride
That I will wait.

You may be in the middle of the ocean
Or on the shore looking out
Underwater swimming to the surface
In the sky falling downward
You may be in front of a window
That I am behind
And it looks like a mirror
Perhaps you are a bird
Or on a bird
Or in a room alone
Or in a bed alone

And wherever you are
And wherever I am,
There is always that middle ground
That silver lining
That channel of water
And it is in that open space
I will wait.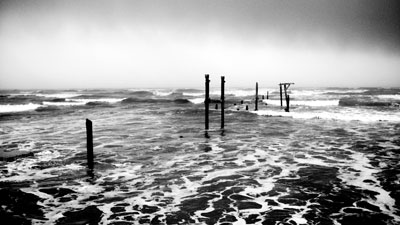 © Harrison L., Ruston, LA