Elsewhere
August 22, 2013
Walking in unison
Takes patience.
Step by step we grow
Apart.
Ahead of each other,
Different worlds, different thoughts.
Come to be, come to see -
Learn to follow.
I stare at the gravel pieces
On this long road and you
Try to catch up to me
But I don't let you.
The horizon line never grows closer,
And our roads turn.
It's easier to fall face first and let the
Tiny blades of rock
Burn holes in my skull until I
Feel no pain.
No pain.
No point in getting up.
I cannot see you, hear you
Or feel your skin
Like warm velvet pressed against my
Healing wounds.
They will not bleed for you.
They will not bleed again.
Crusty red and brown mistakes flake off
The surface of my soul and
All the self-made holes
Slowly crawl to meet each other's
Edges and reunite in
Scars.
And the road turns.
And your silhouette -
A shadow of hope,
Makes the road grow longer.
Desperately, I hit the gas pedal
Speed through piles and puddles
Of temptations.
Out of the dark I hear them whisper and offer-
Pain.
Pleasure.
Pressure.
And long soft fingers grab for me
Try to keep me hostage -
Tickling my weak spots,
Pressing all the right buttons
While they laugh at me.
I shoo them away
Over and over and over
Why are they back?
I want you, not them!
I want you now
And always -
Still, the road turns.
What if you're elsewhere?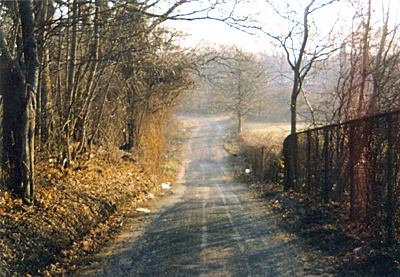 © Cameron C., Milford, CT