Solitary
September 6, 2013
Stranded
Out and alone.
No one to comfort me from my thoughts.
My worst enemy is Myself.
Mind wanders
Comes back with
With...
Things that haunt
Terrorize
Blind
Too much for my mind.

Alone
And stranded.
Going into my own head
And blocking myself from the world.
Playing autopilot.
No response
Just a robot
An empty shell, a cracked skull.
Blank stare
Eyes to the Missing soul.
Black hole.
Lost in it
Registering nothing
Feeling Nothing.
Hearing only myself.

Out and alone.
Hearing echoes of thoughts already said.
Lost in myself, with no place to hide.
Solitary confinement
Empty walls, prison bars
No lock, no door.
Just Me, Myself, and I.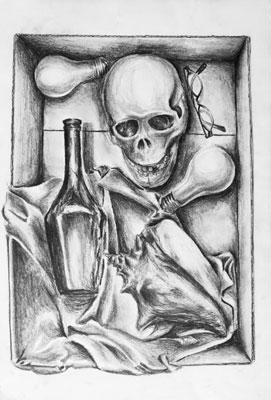 © Karen S., Norwalk, CT