A Letter to Blake
MAG
October 6, 2013
At 14 he was kicked out of his house for stating who he was,
at an age when innocuous identities begin to converge his were
fractals, falling between integers – where did you fall?
I think every human is an undifferentiated equation, some
more than others, there's not an awful lot of space inside
those integer lines after all; there's fractals in ocean waves,
DNA, heartbeat, heart rate. in rivers and fault lines and the frost
crystals forming on cold grass in winter mornings when excitable
children have woken up at the first crack of dawn to see the snow,
to watch their breath color their car windows and smile and stare
at firewood within the safe space of their home. are there
fractals in fire too? I hope so. I hope you are in a place surrounded by
fractals and firewood.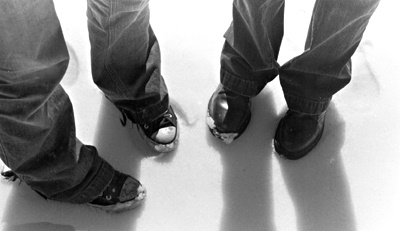 © Elana N., Marblehead, MA