Little Things
October 8, 2013
I once jumped into a street to escape a bee.
A bee, at worst a sting, a band aid,
A band aid on my arm and yet I found the road a better option. No cars. I was lucky.
Bees are so little and yet they run my life.
My inexplicable fear keeps me from wearing lavender perfume, a fear of a sting,
Not even the sting but the anticipation,
The possibility of a sting and not the sting itself.
I can't hold babies. Every time I do I can't help but imagine
Over and over the body slipping from my hands and rolling down my knees and smashing lifeless
On the ground.
The fear of things that will never happen
Run my life. I cut my toenails so short they bleed
Because once I cut through my tights and had to buy a new pair.
Little things have taken me over. No yellow shirts or floral prints, no French manicures, no infants.
I check every corner for a bees nest, I flinch at every buzz, I can't take my eyes off of one when I see it
How it sways and darts and won't leave you alone.
I check my drink so it isn't in my straw, I have to check every phantom itch,
And when I talk about them too long my hands start jittering and I can feel them all over me, the back of my neck.
People laugh when I leap to my feet, eyes wide, but I'm not just being a scared little girl, this is real, this is uncontrollable, this is something deep in my mind that I can't control because it controls me.
And it's not just the bees but the babies and the toenails and soon they pile up, big and small but all equally obsessed over, until they ruin me and destroy my future.
And I get an infection in my toenails.
And I'm too afraid to hold my nephew.
And I jump into traffic to escape a bee and I'm not lucky this time.
And the little things end my life.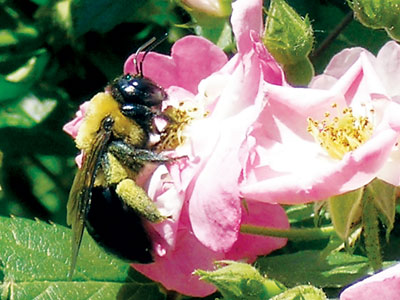 © Esti N., Stamford, CT