To Be Honest
October 11, 2013
You're the sweetest person I've ever met.

You treat me like I'm the most beautiful person your eyes have ever taken a glance at.



To Be Honest

I think you're very attractive.

I absolutely love the sparkle in your caramel brown eyes everytime you look down at me.

You're smile is doofy, but the most amazing doofy smile I've ever seen.



To Be Honest

I think about just kissing you a lot.

That vision stays burned into my head.

The scenarios where I would just kiss you come effortlessly.



To Be Honest

I think you're hilarious.

You make stupid witty jokes or crazy psychotic jokes.

Either way, you manage to crack a smile on my face



To Be Honest

I love your poetry.

The way you put your words are just unbelievable.

Stop selling yourself short.

Your potential is beyond us all.



So

What's holding me back?

Not sure.

But it's there.

And it isn't letting me go anywhere.

I deeply apologize to you and myself?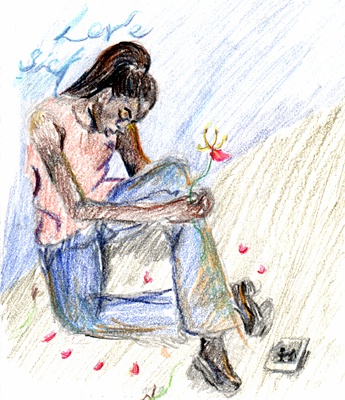 © Sherell B., Philadelphia, PA