I could tell you stories
October 12, 2013
"I could tell you stories" She'd say
of back in the day
of the house where she lived
and the games that she played.
She spoke of Bea (who sounds like a fascinating girl)
and how she used to wear flowers in her curls.
She spoke of her school, and how it was no fun
and we laughed when she spoke rude of the nuns

"I could tell you stories" she had said
as we'd lay in our beds
and she'd take us away
to a place in her head
She had old sayings and quotes
and she's tell us old jokes
but not until now do I understand what she meant
when she would say she had a frog in her throat.
She spoke of her uniforms and the way that she dressed
she said in comparison we young ladies looked like a mess

"I could tell you stories" she'd sigh
and she'd get misty eyed
and though she's very convincing, we know that she lied
She claims she hasn't regretted her decision at all in her life
That she had no choice, she had to leave
she says that where she was at the time was not a place for women to be proud
and she likes to remind us that she's happy with how her life has turned out
but sometimes, when she talks about the beach,
and the salt in the air,
we can tell that she really misses it there.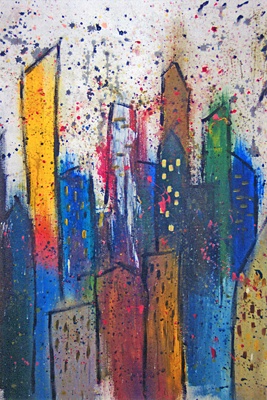 © Chase C., Centerville, OH