I am a Sponge
October 17, 2013
I am a sponge.
Everyone is mean to me at school
but instead of giving off my anger,
I just play it cool.

I don't really have that many friends,
I'm more of an outsider,
the kid that everybody offends.

But instead of going crazy and giving off my rage,
I suck it all in, let it seep into my veins.
And trap it all into a cage.

Even though my heart is in pieces like broken glass,
I just seep it all in
and head to my next class.

I don't even question it; it's a daily routine,
I let every word soak in,
it doesn't even sound mean.

I'm such a good sponge that I can't feel things anymore
I walk to my next class emotionless
and sit in my chair empty, like the floor.

I am a sponge who absorbs every word
I remind myself to rise above it, and not to give in
I just keep on walking as if the words were unheard.

I am a sponge.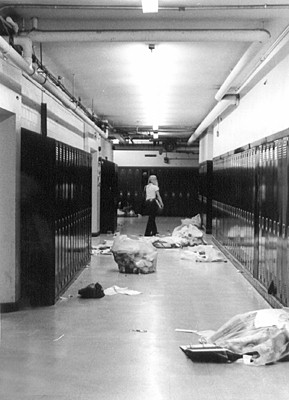 © Halsey S., Marblehead, MA