Princess with a crown called "Daddy"
November 3, 2013
Daddy,
It was you that taught and showed me the value of life,
You taught me to grow up as an independent daughter,

You didn't teach me "how to live"
BUT
You let me watched the way you lived,
I was born with a voice
BUT
You taught me the way to "voice out" for myself.

You protect me like a soldier,
You always watch the way I grow up and
I know you will be still watching me growing up
Even after I grow old
You always treat me like a princess,
And
You told me I am uncommonly beautiful,
You always lift me up because,
You can't see me falling down,
I won't be afraid for tomorrow,
Because
You care me, love me
And
Always prepare the great things in my life.
I am a princess without a crown
Who have been raised up by a "one man army"
Daddy,
I am a princess not because
I have a prince
But
Because my "father" is a king.
Love you Daddy.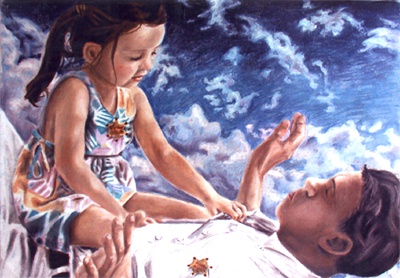 © Meg Sullivan, Andover, MA