Depression
November 12, 2013
Numb
Alone without being so
It is not fun
Being this way.

There is no easy
Escape
And no one can help
My Pain.

I am suffering
Deep inside my
Soul...
Where no one knows.

There is something
About my "self"
That suffers
Day in and day out.

I am a mess
My pain is worthless
I have no purpose
Alone I should be.

Depression is crushing
Damning me
Sticking me here again
In my pain.

Feeling alone
Being upset
Pushing love away
Wishing I could be better.

I find this normal.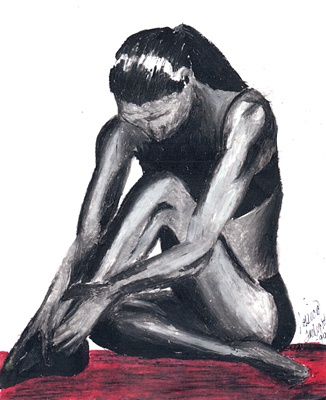 © Jessie Y., Ahwahnee, CA