Sentosa Island
November 27, 2013
My toes squished in the spongy sand with every step I took along
the lacey hems of the ocean tide. A sturdy white cloud
in the shape of a whale's underbelly
had parked itself above the palm trees,
motionless in the mild summer breeze. I could see the beach
across the short stretch of glimmering ocean water from the islet
where I ambled by the shore. It's been a while since I had last spent a day
by the sea, but the feeling of summer buoyed by the waves and warm breaths of wind
is never too far away to forget. Surrounded by palm trees, sparking blue saltwater,
and endless stretches of light golden sand, I felt as if I had arrived at the place
that had always been my home, only I just didn't know it.
My yearning for my home among the speeding lights of New York City
gently melted away in my mind,
graciously abdicating from its dominance in my heart.
The eternal summer of Sentosa Island had set me free, if only for a day or two.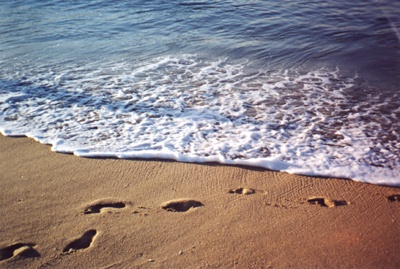 © Daniel M., Phoenix, AZ