The true picture
December 13, 2013
Hit my eyes surprisingly.
How could I have missed that?
But you see,
I am not the one behind the camera.
That is him.

Because he is the most beautiful thing I have seen
today, and it is not just his
carved features that
fit so perfectly.

No, it is the way he smiles at
that little girl.
The way he has a
deep sparkle in his eye
when he does so.

But he is artistic, and he is
not just something I see
and which I could have.

Because I don't wish I could have him.
I just want to stand here now,
leaning against the wall like an eyewitness
observer of his beauty
and hear the click-click of the
camera.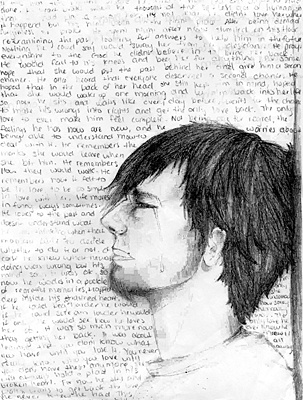 © Annie M., Columbiana, OH