Narcissus' Fate
December 13, 2013
I doubted to believed that no one admired me,
My name is eminent; I've got an exquisite beauty.
I even found myself stunned in front of the mirror,
Struck in the image of a man who was perfectly in glamor.

I revered how I dressed- I looked so debonair,
My skin was flawless- it was certainly fair.
I couldn't resist my lips- they seduce me and attract
So I would kiss it and bite it- do I perform lips contact?

But I never expected that all of those were temporary
Like in a running competition, they were in a hurry
It is because of a man who chased me wherever I go
Who told me, I should be careful, he was my foe.

He envied my perfection- everything I own.
He warned me, he'd shoot me and bury me in stone.
I was daunted by his voice and the sincerity of the word
And the loud "Bang!" was the last sound I heard.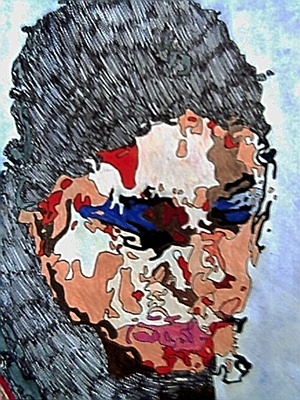 © Sarah A., Morristown, TN