To The Innocent
December 13, 2013
And now the first flakes
settle silently on the
frost-kissed grass outside
the window.
Soon
they will pile up, up
on top of the small
green things
that poke curious heads
out of the still-warm
earth.
Freezing, crushing, gripping
ice.
You can watch as the world turns
white,
killing white,
deathly white.
In the fading glow of evening
the soft white hills are
beautiful,
inviting.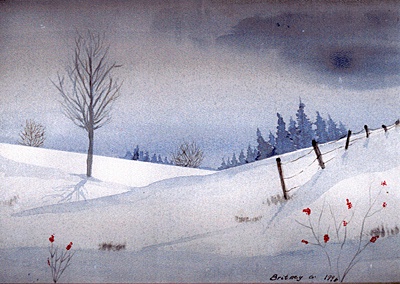 © Britney G., Green Bay, WI