The Sound of Storms
January 4, 2014
How do you feel about them?

Do you wake up in the middle of the night, frightened by the percussion of the strong wind, and rain?
Or do you sleep more soundly listening to the melody of the pitter-patter on your window pane?
Do you listen to your music loudly to drown out the sound of the smashing thunder in the distance?
Does the sudden flash of lightening awaken you?
Do you try to be productive after it does, just because you know you won't be able to drift back into your peaceful state of mind?
Do you sit and cry while thinking about your loved ones crying out from Heaven?
Do you down some pills to keep you unconscious until the monster passes over?
Think about your reactions to simple droplets of water hitting your window -
Or howling wind, traveling through the air -
Why are some of us afraid of -
soothed by -
inspired by -
oblivious to -
The sound of storms?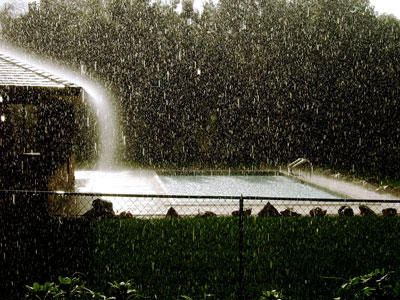 © Chelsea C., Auburndale, FL