what is trust?
January 12, 2014
Trust,
what is it?
An idea of sorts?
Or maybe a lifestyle?
No, it's a bond,
a gift that is given in the company of your heart.
The greatest honor you can bestow.
However it is inconceivably hard to give when broken, for who can truly fix it?
An idea, un-restorable without regaining loyalty, but to whom? Who to trust when we all strut around in sheep's clothing?
A beam of light on a cloudy day,
a golden saint, to a sinful page. But who can forge trust that will never break,
when hearts are too fragile to recreate.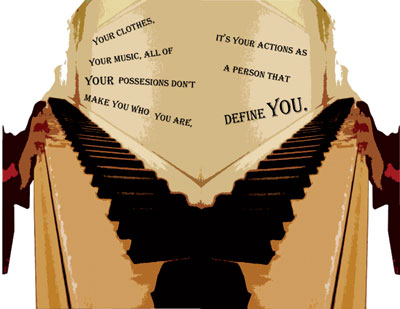 © Brad F., Stewartville, MN