To the Recyclables in My Closet
January 19, 2014
My carbon footprint must be the size of Texas.
With all the shampoo bottles and water bottles
And shoe boxes
I've let slip, carelessly, into
Lakes of rotting garbage.

There is not, I've found, a proper receptacle for my
Less-than green guilt.
And nowhere have I seen an
Easy-made bin, marked with a cheery,
"Thank you!"
Where I could store remorse over all those
Newspapers and old letters
And paper towel rolls.

I'm sure there is no happy triangle of arrows
On the inside of my stomach or the
Bottoms of my feet,
Or anywhere else.
And carrying this heavy box down the stairs,
Full of old soup cans, milk jugs,
The weight of my worldly decisions,
I attempt to repay Mother Earth
And step a little lighter.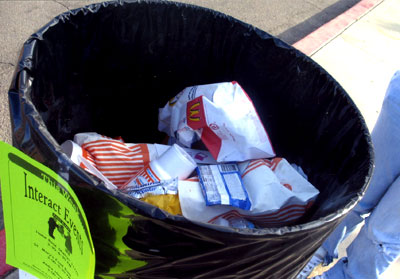 © Christina K., Phoenix, AZ