Two Years
February 5, 2014
It's been two years since I
Last saw you,
And I convinced myself that you lived only
In the darkest corners of
My mind,
And that if I stayed in the sun long enough,
You'd fade completely.
But one day you stepped foot in the door, and
I climbed the stairs to my
Room, trying
To run from a nightmare I'd almost
Forgotten.
But in nightmares you get stuck and so,
You knocked on my door;
I tried
To drown your voice by turning up the
Music I know
You wouldn't approve of, but
Finally
I realized this time you weren't going away—
How ironic.
And I'm ashamed to say that when I opened
The door,
I smiled.
F*** you, I smiled.
And now you'll never know how much
It hurt.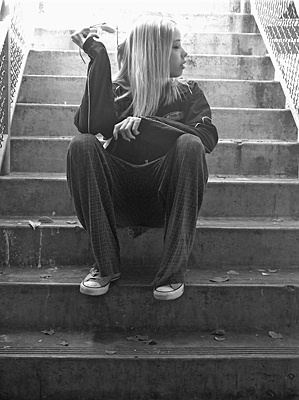 © James M, Walnut Creek, CA