Silence
February 13, 2014
I can't stand silence!
The eerie echo of nothing
It eats my insides away,
It leaves my friends heart broken.
Silence, how awful you are.
With ear piercing shrieks that don't exist
you leave poor little questions in the air that sting
I don't know what's worse to hear depressing words
Or the silence that stabbingly hurts.
There's nothing, no lips being moved..
No small little hushes and smiles of gloom
Just shush, and hush
Silence completely.
Yet they all ask me, they all plead.
And I attempt to open my mouth to speak.
"Mana, how are you!"
No answer, no words only cold pleasure and a slight tickle of earth.
I am silence. I don't speak
I am sadly the ear peircing shriek.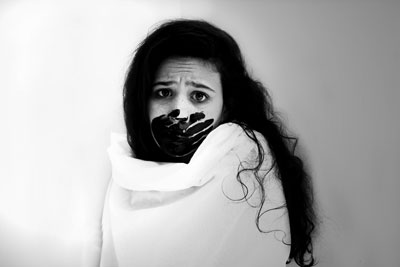 © Sandy H., Woodbridge, CT