Melting
February 19, 2014
I am cold. Not only am I cold, I am freezing. I can't move, I'm stuck in place. I look around at the water behind me and become dazed, the dreary liquid clouding my thoughts and taking over my mind. I try to block out the sound of people laughing in the other room. With a quick movement, I'm blasted up to the surface of the water only to be pushed back down by a woman with long black hair and a grin that's uncomfortable snarky.

I feel like I'm felting. I feel my insides curling up and my sides start to ache. I drift slowly down into the water, farther and farther until I reach the bottom. I can already feel the life being sucked out of me. My body, which was once firm and beautiful, is weak and cracking. I let out a silent gasp of surprise as my insides twist again, breaking and slopping around in my stomach.
The minutes pass, and the pain grows more intense. I knew that even though I was a cube of ice and my existence meant nothing to some, I meant the world to anyone stuck in the freezer with me. We'd help each other find a way out, fight as best as we could. Cowardice of fighting was what led a lot of us to our damnation. Finally, all at once, I'm gone. I've disappeared into oblivion. I'm dead.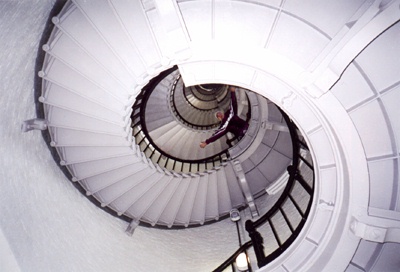 © Andy G., Phoenix, AZ