Unwanted
February 28, 2014
Why must I always feel unwanted and sad?
It's like I can't get a break and just be glad
All I wanted was to be with you and make you happy
And the relationship we once had was everything but crappy.

Nobody can just listen to what I say and see how I feel
And to everybody else but me and a few people it's not a big deal
She has a reputation of cheating and she may cheat on you
I really care about you and this is beating me up inside and don't know what to do

You were the best thing in my life and I called you mine
But now you are with a girl who is in my case a swine
The way she cheats and lies makes me so sick
I wish I was a magician and get you back with a magic trick

You may of broke my heart and practically ruin my hopes and dreams
But I still love you and don't won't you to get hurt as it seems
And I'll still love you every day and pray you come back
Yet only God can help you and some friends but they agree you need to pack

We may only be teenagers in school
But people thought us being an engaged couple was cool
Who knew an unhappy family and depression could separate us
But I'll always remember sitting together holding hands on your school bus.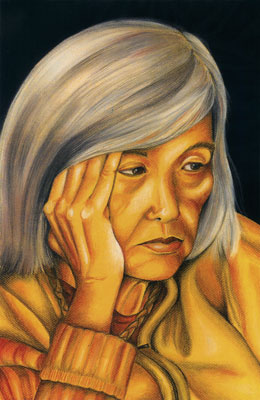 © Kaitlin C., Forest Hills, NY