Teeth Marks
March 12, 2014
She used to scrawl dirty words like teethmarks
Just deep enough to break the skin,
Now she has a baby bobbing on her hip in time with her father's heartbeat and her mother
Still remembers the first time she laughed.

It was a Sunday afternoon.
Everyone else had gone home.
There was no one left to coo at the beautiful Mistake
Whose eyes held more love than her mother had ever known.

And she still remembers that night late last summer with
Bumbling, bumping hands and
Hungry, half-closed eyes and
He had told her she was beautiful.

And she still remembers that gas station bathroom the
Flickering, flourescent lights illuminating the truth she didn't wish to see.

And she still remembers their disappointment.
In fact, that's what she remembers most of all.
She was "too young" it was "too soon"
And couldn't we just "take care" of the problem now?

She's not sure what made her hold onto that chord so tightly.
It could have been the pitter patter of a second heart,
Or the Lima bean speck on the screen,
Or the hormones,
Or the f*** the haters nature of it all,
She just knew she'd found her lifeline.

And she still remembers the first time her baby laughed.
It felt like the first time she'd laughed, too.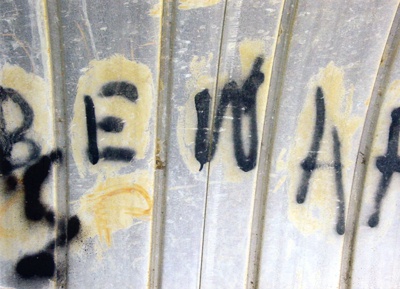 © Chris P., Highland Village, TX