jitters
March 17, 2014
cold feet.
that's what was supposed to be
the cause of her symptoms...
but she didn't get it.
the temperature of her toes
inside the white pointed shoes
handed down from her mother
had nothing to do with
the ache of uncertainty
buried in the depths of her stomach.
in less than an hour
she and the man at the end of the aisle
would be bound for eternity
(or, what they defined their eternity to be)
in front of one hundred forty-six
of their nearest and dearest
and God himself.
bands of metal encircling their fingers
a glinting promise,
an ostentatious display
of their love for each other.
was he feeling this way?
in a hotel room floors above her own
maybe tugging at his collar
frowning in the mirror
at the lack of color in his
hollow cheeks.
her aunt Theresa had told her
it's only natural.
you can be nervous and still
be making the right choice.
she should know best,
shouldn't she?
after all
Aunt Theresa had been married
three times.
what if
he flossed his teeth in front of her?
what if, when they grew old,
she became I'll
and he had to see her
in a hospital bed
with a needle in her vein?
how could they still love each other
if nothing was hidden?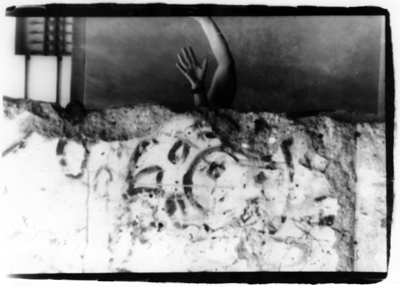 © Yara K., Bethesda, MD