Slam Poem: This Is War
March 14, 2014
You. With your bloodshot eyes, screaming
for attention.
You. With your hair and nails all
did up.
You. With nothing better to say than
I
Am
Better
Than you.
Listen! We each have a heart
a soul
a self esteem that can only take so much
Forget what your momma told you
'bout judgement.
God is not the only one who sees you.
Look around.
We all eat up the sins of your past
chewing
digesting
And spitting
You. Disgust me.
You are not better.
You are
Not
Superior.
We...
Pawns in what you think is
"Your" game.
We sit
choking on clouds of aerosol sprays used
to hold your crown in place.
We use what we have
against you.
These masses you think of as
Followers? Groupies? Disciples?
No.
They hate you as much as
I do.
Human nature is adapting
learning
adapting.
Again and
Again and
Again.
So we do.
Fighting through crowds of
Backstabbers
lovers
losers
bullies
nerds
jocks
drama geeks
and
...
you.
You say we choose our cliques based on common interests.
Wrong!
We choose our
Allies
by the amount of
survival skills they have become
equipped with.
Blackmail, money, information, sources, protection, support, backup
it
all
boils
down
to
survival.

We have to fight these battles together
Against you.

You are nothing
compared to us.
We grow. We learn. We change.
You are static
never changing
But every choice you make
helps us.
You are our motivation.
Our purpose.
You oppress us.
And we fight on.

This isn't high school.
This
is
war.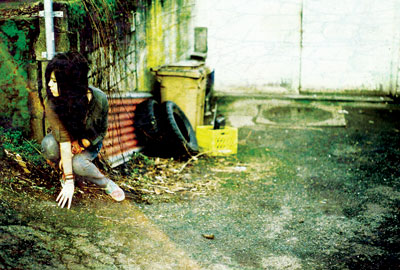 © Hailey J., Lake Oswego, OR