Creatures
March 27, 2014
Humans vary in every distinct way,
Though they're made from the same kind of clay.
Their actions and words are in antonyms,
And these are always evident as they live under their pseudonyms.

The litter of pigs is on their feast,
Devouring the food even it's full of mold and yeast,
And they even squeal for more though their mouths are occupied,
Cause they're gluttons in filling their tummies inside.

An army of ants is on their work.
Each has a job like a manager or clerk.
They have this industry that others should have, too,
In order to achieve their dreams, they want to come true.

While the cloud of grasshoppers is on a nap.
Their arms bend under their heads, stretching their bodies up.
They're sluggish like sloths in branches of trees.
They do nothing for their lives and future of their families.

The parliament of owls is very clever.
They have this sharp mind and wit of a master.
Like wearing eyeglasses, their big eyes are so shrewd,
May they use these as they carve their fame on the wood.

The nests of vipers are on their duties,
Betraying and destroying lives of their enemies,
And even their friends are victims of these traitors,
Who disguise as angels but cloak their real dark colors.

The swarms of bees are on their flights,
While gossiping and chattering about others' rights.
Weaving a story and retelling it to their companions,
Decorated with fallacy and unbelievable persuading reasons.

The clutter of cats is on the roof,
Looking through holes to see some little proof:
If they can get inside and steal something so useful,
So they can sustain their lives and send their kittens to school.

The packs of dogs are with their colleagues,
Making them laugh by wearing funny masks and wigs.
They want them to be happy as they paint smiles on their faces,
Helping them out from their misery and life's hardest mazes.

There are still lots of creatures here in Earth,
Humans in form but act like animals (since birth?)
But one thing this poem would like to ask you:
What kind of creature are you?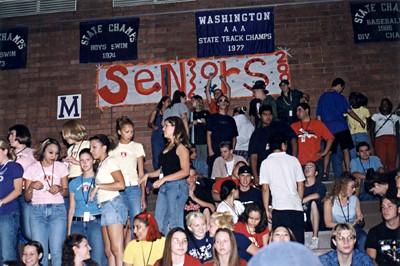 © Christopher A., Phoenix, AZ