Perfectly Imperfect
March 26, 2014
Most girls are so desperate,
Throwing themselves all over you
Begging for a picture or a hug.
They think you are perfect and amazing,
But they don't know the real you.

I was once like them,
I would do anything just to get close to you.
But I never really thought you would chose me,
I had dreamed and hoped but I didn't think;
I didn't think you would ever want a relationship with someone like me.

I would curl my hair and spend hours trying to make myself worthy of you.
You expected this of girls so when I really opened up to you, you hid away afraid of something real. You didn't want anyone to know the real you; to see who you really are. Not just your fame or your money or your looks but whats on the inside.

You're perfectly imperfect and I love that.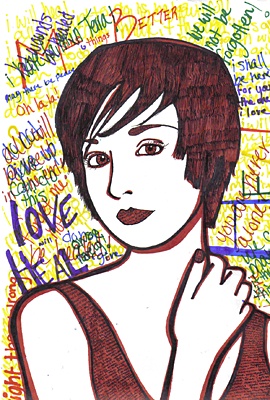 © Sara D., Aiken, SC