Cinderella
April 3, 2014
A girl sits
Sweeping the floors
Even though she is young
She has all the chores

She dreams of being a princess
And much, much more
She dreams of being loved
And cared for

Then one night
When a ball comes a round
She's hoping
She will be able to go

When she does prepare
She goes outside
And her step sister bring her despair
When they rip and tear her dress

Poor Cinderella
Didn't know what to do
She wanted to go to the ball
But she couldn't

But alas! A beautiful fairy appeared
Her hair in and bun
And wings tipped with sparkles
And diamonds in her ears

She asks poor Cinderella
'Why, do you weep?"
Cinderella replied
"I want to go to the ball, but that dream only appears in my sleep."

The fairy smiled, and said
"Child, come with me, I will make your dreams come true."
Cinderella said
"Do what you have to."

With a wave of her wand
Cinderella felt change
Then she realized
Her rags and bare feet were changed

Instead was a dress
Made of ice blue silk
And slippers made of glass
Lighter than the dresses silk

Soon a pumpkin
Became a full carriage
And mice became horses
And a horse became a man

The fairy waved Cinderella into the carriage
But before she left, she managed to say
"My dear, please have fun,
But remember, only to midnight, does this spell stay."

And then Cinderella was off!
The carriage arrived at the ball
And Cinderella gasped
At the site of it all

The halls were draped with finest Purple silk
And food and drinks were delivered
She bet even the servants
Got the finest bread and milk.

She entered the ballroom
Hoping to see the prince
Then she saw him,
And she thought, Oh What a prince!

When the prince saw her,
He thought as if he had seen gold
He rushed over to her
And then there love was sold

Soon Cinderella was swiped of her feet
Dancing and twirling
She though it was all quite neat
And she kept twirling and twirling

When the strike of the clock
Told that midnight was here
She dashed off
For the prince to see who she was, was her greatest fear

When she arrived home
And the spell was gone
She realized she still had the slippers
But she had only one.

The next day
The search commenced!
For the girl who fit, a small glass shoe
The prince and the duke knew what they had to do.

When Cinderella heard
Of the princes plan
She squealed with delight
For she would be out of her step-mothers hands.

When they arrived
At Cinderella's house
She watched her step-sisters try on the slipper
And when it didn't fit, shout

When the shoe fit her foot
The prince knew she was it
The girl who danced last night
The girl he was to wed.

Cinderella got her dream after all
She met the prince, got married, and went to the ball.
Her dreams came true
And if you try for it, it's always true.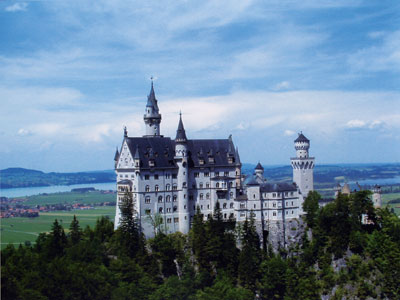 © Trenton O., Highland, UT