Ghost
April 1, 2014
I am a ghost, a withering, transparent phantom.
My position in this life is unnecessary, though few notice my existence.
I drift here and there, keeping to the shadows, hoping
I will go unnoticed in the crowd. For when you are noticed,
too many ties are made, ties that are made to break.

I can appear as a whole, unified being, though
truly I am not. I am broken china, I am one million
little pieces, scattered across the floor, trying
to put themselves back together in the right way,
trying to figure out what it once was, and is no longer.

Eventually the pieces form something that is
Acceptable to society.The image is clear enough
to convince others that I am fine, while I battle
my inner demons. I hide my battle. Well, for the most part.
Sometimes, I trust too much, and then they see the scars...

I am a monster. I've known it all along, yet somehow
I forget how terrifying I can be. How murderous I become.
I say that I am dead, even though I am clearly alive,
because sometimes to stay alive, you have to kill your mind.
And your soul. And your being in it's entirety.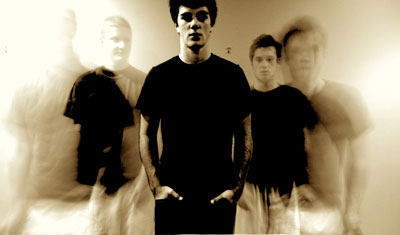 © Brian M., Fishers, IN