Writer's Block
May 2, 2014
14 minutes and 17 seconds.
I stare at the clock, twiddling my thumbs.
19 minutes and 42 seconds.
The hands on the clock tick like drums.
26 minutes and 33 seconds.
The paper is blank, placed in front of me.
37 minutes and 56 seconds.
Where could all my great ideas possibly be?
49 minutes and 'o' 7 seconds.
My pen mocks the boring stark sheet.
53 minutes and 51 seconds.
A simple sweet plot would be a treat.
62 minutes and 18 seconds.
I grab and throw the ink in my hand.
74 minutes and 54 seconds.
I regret it and wipe away what I planned.
88 minutes and 9 seconds more,
I swivel around and find an idea.
102 minutes and 3 seconds flat.
Writer's block this,
and writer's block that.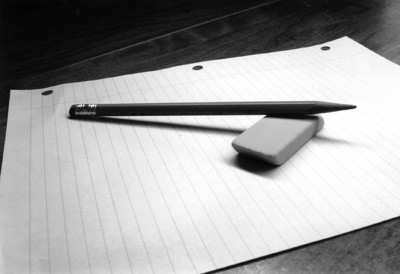 © Michael H., Mildford, CT