The Chair on the Edge of the Stairs
May 10, 2014
Hello chair
that sits near the stairs,
and tips back ever slowly.
One day I know,
it's me that you'll throw,
and chuck down the deadly road.
But your cushion's so soft,
and I sit on you oft,
and your arms are carved so lightly.
Forgive me sweet dear,
for they say I should fear,
your presence so close to the brink.
If I was strong,
I'd move you along,
but for now I know you'll stay.
So I'll wait it out now,
and work my old plow,
so I may carry you away from the danger.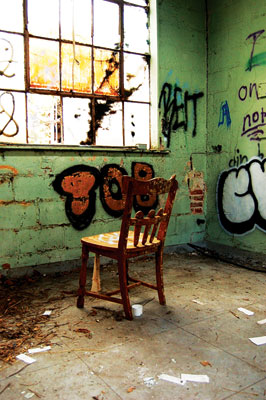 © Gianna V., Sewell, NJ