Dragon
May 27, 2014
Tears fall like rain
in a place full of pain,
while swords and axes collide.

My shield is weak,
but words can wreak,
And I bow under there feet.

The sickening laughter,
that beats ever after,
I don't know if I can take it.

So I rise up against,
what they haven't yet sensed,
and release the dragon filled with fire.

The roar drowns them out,
I can't hear them now,
because I'm too high off the ground.

It's easy to forget who they are
when I ignore that scar,
that scar that created my heart.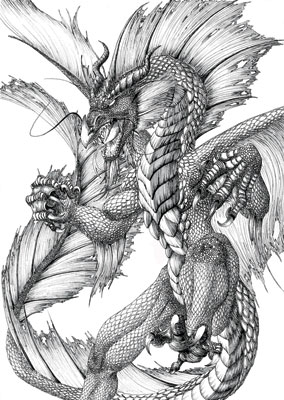 © Lauren R., Belmont, MI