A Feeling Of Depth
June 1, 2014
Sometimes, you need a little break
from the world.

Sometimes, you need to give up on something
to get something new.

Sometimes, something hurts you so bad
you need to run away from it.

Sometimes, you feel something so strong,
so deep,
that you never want to let it go.

Sometimes, it's a person,
who cuts you so deep
with their shallow words.

Sometimes, it's a thing.
And some things aren't meant to be,
but they happen anyway.

If you think that maybe,
just maybe,
one day this might happen to you…

Run and never look back.

It's the worst feeling ever,
when that someone or something
leaves your life.

Sometimes, a feeling of depth is kind of like hoarding,
you can't get rid of it.

Sometimes, you fall for your best friend,
but he's already in love with someone else.

And when you try to break them up,
it only makes it worse.

For once in your life,
wouldn't you like to feel loved?

Because it's a feeling of depth,
one you can't get out of

No matter how hard you try
You will never win.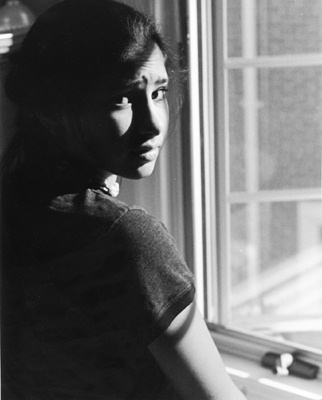 © Jennifer H., Bethesda, MD