Who Did This?
June 5, 2014
Don't you look at me, you're just a quick start.
Your hair is so grungy, and you speak from your heart.

You're never gonna make it you literary freak,
There's no room for you here, no one cares geek!

Your poems are dark, boring and too long.
You use words, no meaning just wrong.

Why do you sit by yourself, reading at lunch?
Why do you stand up with a painful hunch?

Why do you scramble when I push your books?
Is there really a problem with dirty looks?

Why don't you listen when I call you names?
Why won't you play my mean games?

You've turned cold, no warmth in your eyes.
I've seen this before; how a person dies.

You no longer try to seek help anymore.
Your speeches are short, don't cut to the core.

Your teachers are frightened, unsure of you now,
what has happened, and why was it? How?

Your heart will not let go of hurtful words.
Get over it, go sing with the birds!

But you never have smiled. not for a while.
I can't help but see and look to the tile.

It can't be me who made you this way.
You know Rome wasn't built in a day.

But the facts are laid out, plain as can be.
I know who did this, and it was me.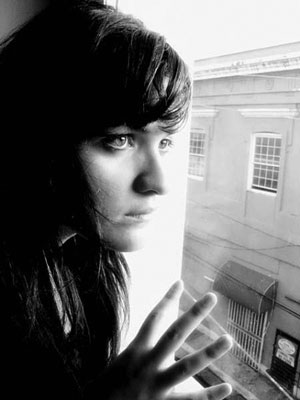 © Eveliz V., Bayamon, Puerto Rico