To the Weird Ones
June 7, 2014
So you think I'm weird? My music is strange?
My hair isn't normal? I dress like a cage?

Say to me, not to the monotone crowd.
It hurts less when you tell me, all proud.

Well go on keep saying what I don't even hear,
If it keeps you alive I'll lend you fake fear.

But I won't take it all, not bunches of hate,
because I am a person. Get that straight.

Just because my skin isn't tan, and my eyes aren't bright
doesn't mean that I won't put up a good and just fight.

Words can speak louder than actions, this I know.
It wouldn't be nearly as bad if you threw a hard blow.

I can't stand to sit here, hunched over my books,
while you whisper to others about how 'she' looks.

With her Nox Arcana, and Edgar Allan Poe,
Which do you think is whiter? Her or the snow?

It doesn't truly bother me, not like it should.
I'll ignore you as always and throw on my hood.

Just remember one thing, when you choose your stone;
I'll be the one everyone knows, famous, and alone.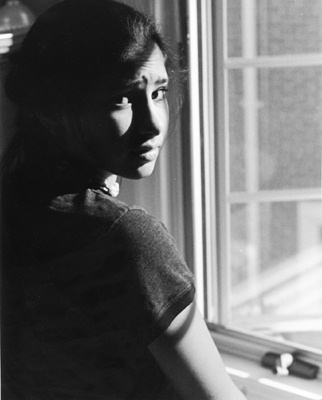 © Jennifer H., Bethesda, MD